Sydney Pollack (1934-2008)
.
Légende :
scène(s) très violente(s) :-(
šaucune violence :-)
violence légère, pour rire ;-I
The Way We Were (Nos Plus Belles Années), 1973, avec Robert Redford, Barbara Streisand... :-)
.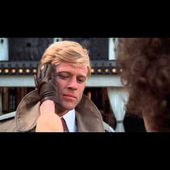 The Way We Were -- Your girl is lovely Hubbell
Uploaded by LFMMistakes on 2013-07-22.
Bobby Deerfield (1977), avec Al Pacino, Marthe Keller...
.
The Electric Horseman (1979, Le Cavalier Électrique), avec Robert Redford, Jane Fonda, Willie Nelson, Timothy Scott, Valerie Perrine, John Saxon, Wilford Brimley, Will Hare, Alan Arbus, Nicolas Coster...
Tootsie (1982), avec Dustin Hoffman, Jessica Lange, Bill Murray, Teri Garr, Charles Durning, Dabney Coleman, George Gaynes, Sydney Pollack, Doris Belack, Geena Davis... :-)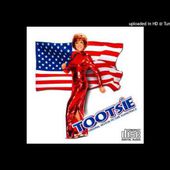 From The Album "Tootsie OST", 1982
Out of Africa (1985), avec Meryl Streep, Robert Redford, Klaus Maria Brandauer, Michael Kitchen, Joseph Thiaka,...
.
'Flying Over Africa' from Out of Africa by John Barry
Uploaded by 김성철 on 2014-01-12.
Havana (1990), avec Robert Redford, Lena Olin... :-(
.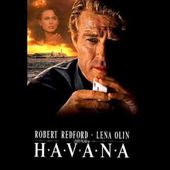 Love theme - Dave Grusin - Colonna sonora del Film Havana
Uploaded by Patrizio Paci on 2016-09-09.
The Firm (1993, La Firme),avec Tom Cruise, Gene Hackman, Jeanne Tripplehorn, Ed Harris...
.