.
Five Graves to Cairo (Les 5 Secrets du Désert), 1943, avec Franchot Tone, Anne Baxter, Akim Tamiroff et Erich von Stroheim.
.
The Lost Weekend (Le Poison, 1945), avec Ray Milland, Jane Wyman et Howard Da Silva.
.
The Emperor Waltz (La Valse de l'Empereur, 1947) avec Bing Crosby, Joan Fontaine, Roland Culver, Richard Haydn, Sig Ruman... de merveilleux chiens qui, j'espère, n'ont pas été trop malmenés pour le film...
A Foreign Affair (La Scandaleuse de Berlin, 1948), avec Marlène Dietrich, Jean Arthur, John Lund.
.
Sunset Boulevard (Boulevard du Crépuscule, 1950), avec Gloria Swanson, William Holden et Eric Von Stroheim.
.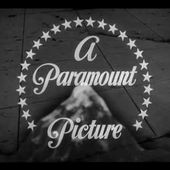 Billy Wilder - Sunset Blvd. (opening, VOSTFR)
Opening scene for Sunset Blvd. (1950) http://www.imdb.fr/title/tt0043014/
Sabrina (1954), avec Audrey Hepburn, Humphrey Bogart, William Holden.
.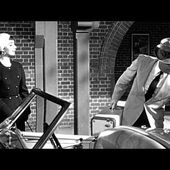 A Cinderella story... except there are two princes... Need more drama in your life? Check out http://www.youtube.com/c/Paramountvault Isn't it romantic... Sabrina is charming, humorous and aglow ...
Love in the Afternoon (Ariane,1957) avec Audrey Hepburn, Maurice Chevalier, Gary Cooper.
.
Some Like It Hot (Certains l'aiment chaud, 1959), avec Tony Curtis, Jack Lemmon, Marylin Monroe, Joe E. Brown, Joan Shawlee, Dave Barry, Georges Raft...
(HD) Marilyn Monroe - I Wanna Be Loved By You
Marilyn Monroe sings "I Wanna Be Loved By You" in "Some Like It Hot"
The Appartment (La Garçonnière, 1960), avec Jack Lemmon, Shirley McLaine, Fred MacMurray, Jack Kruschen, Edie Adams, Naomi Stevens, Hope Holiday, Ray Walston, David Lewis, Joan Shawlee...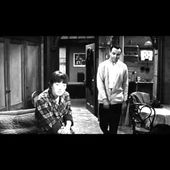 The Apartment - Baxter's Anecdote
My favorite scene from the Academy Award-winning drama, The Apartment.
Irma la Douce (1963), avec Jack Lemmon et Shirley McLaine.
.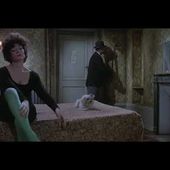 Oscar Winner Shirley MacLaine Plays A Prostitute In Irma la Douce (1963)
If you would like to comment on Shirley MacLaine performance (or any other female Oscar winner playing a prostitute) go to her Oscar Hookers page here ...
The Private Life of Sherlock Holmes (1970), avec Robert Stephens, Colin Blakely, Geneviève Page, Christopher Lee.
.