.
Légende :
scène(s) très violente(s) :-(
šaucune violence :-)
violence légère, pour rire ;-I
What's Eating Gilbert Grape (Gilbert Grape) 1993, avec Johnny Depp, Leonardo DiCaprio, Juliette Lewis, Mary Steenburgen, Darlen Cates, Laura Harrington, Mary Kate Schellhardt, Kevin Tighe...
.
What's Eating Gilbert Grape? (1993): Gilbert Leaves Arnie In The Bath
Video clip from 1993 film "What's Eating Gilbert Grape?" - Starring Johnny Depp and Leonardo DiCaprio - :3
The Cider House Rules (l'Oeuvre de Dieu, la part du diable, 1999), d'après le roman de John Irving, avec Tobey Maguire, Michael Caine, Charlize Theron, Jane Alexander, Kathy Baker, Kieran Culkin, Paz de la Huerta, Erik Per Sullivan, Erykah Badu, Paul Rudd, Delroy Lindo...
.
Chocolat (2000), avec Juliette Binoche, Victoire Thivisol, Alfred Molina, Lena Olin, Judi Dench, Johnny Depp, Aurelien Parent-Koenig, Carrie-Anne Moss, Peter Stormare, Hugh O'Conor, Ron Cook, Elisabeth Commelin, Leslie Caron, John Wood... :-(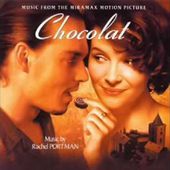 Película: Chocolat (Chocolate) Año: 2000 Director: Lasse Hallström Soundtrack por: Rachel Portman Autor: Rachel Portman Tema: Vianne Sets Up Shop
The Shipping News (Terre Neuve - 2001), avec Kevin Spacey, Lauren et Alyssa Gainer, Judi Dench, Julianne Moore, Scott Glenn, Cate Blanchett, Rhys Ifans, Gordon Pinsent, Pete Postlethwaite, Jason Behr, ... :-(
Casanova (2005), avec Heath Ledger, Omid Djalili, Sienna Miller, Lena Olin, Oliver Platt, Charlie Cox, Jeremie Irons,... ;-I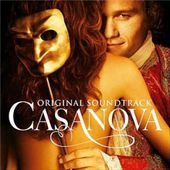 The Legend of Casanova Jean-Philippe-Rameau - Tambourins I/II from Daro
An Unfinished Life (Une Vie inachevée, 2005), avec Robert Redford, Morgan Freeman, Jennifer Lopez et Becca Gardner,...
.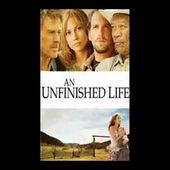 Deborah Lurie scores "An Unfinished Life"
Gorgeous main theme from Lurie's replacement score for the 2005 film, "An Unfinished Life". Enjoy!
Dear John (2010), avec Channing Tatum, Amanda Seyfried,...
.
Deborah Lurie - Dear John Ost - Final letter
Album: "Original Motion Picture Score" by Deborah Lurie
Salmon fishing in the Yemen (Des saumons dans le désert, 2012), avec Emily Blunt, Ewan McGregor, Amr Waked, Kristin Scott Thomas, ... :-)
.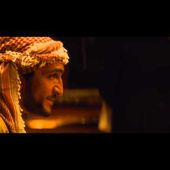 Salmon Fishing in the Yemen - Man of Faith
Now Playing #FishingInTheYemen http://www.fishingintheyemen.com @FishinginYemen facebook.com/salmonfishingintheyemen From the director of Chocolat and the Oscar-winning® screenwriter of Slumdog ...