Autres réalisateurs étrangers
Légende :
scène(s) très violente(s) :-(
šaucune violence :-)
violence légère, pour rire ;-I
Fifth Avenue Girl (la Fille de la cinquième avenue, 1939), de Gregory La Cava, avec Ginger Rogers, Walter Connolly, Kathryn Adams, James Ellison, Verree Teasdale, Tim Holt, Franklin Pangborn... :-)
Hold Back the Dawn (Par la Porte d'Or, 1941), de Mitchell Leisen (scénario Ch. Brackett et B. Wilder), avec Olivia De Havilland, Charles Boyer, Paulette Goddard, Walter Abel, Victor Francen, Curt Bois, Rosemary DeCamp, Eric Feldary, Mikhail Rasumny, Mitchell Leisen... :-)
Rachel and the Stranger, de Norman Foster (1948), avec Loretta Young, Robert Mitchum, William Holden, Gary Gray...:-(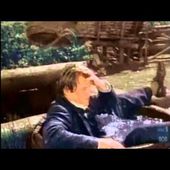 Fight scene - Robert Mitchum and William Holden - Rachel and the Stranger
Rachel and the Stranger, 1948
No Room for the Groom, de Douglas Sirk (1952), avec Tony Curtis et Piper Laurie... :-)
Elephant Walk (Sur la piste des éléphants), de William Dieterle (1954), avec Elizabeth Taylor, Peter Finch, Dana Andrews, Abraham Sofaer, Abner Biberman... :-(
The Notorius Landlady (L'inquiétante dame en noir, 1962), de Richard Quine, avec Kim Novak, Jack Lemmon, Fred Astaire, Lionel Jeffries, Estelle Winwook...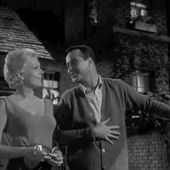 The notorious landlady
Un genio, due compari, un pollo (Un génie, deux associés, une cloche), de Damiano Damiani (1975), avec Terence Hill, Robert Charlebois, Miou-Miou, Klaus Kinski... Malheureusement pas de dvd en VOST. :-(
Corrina Corrina, de Jessie Nelson (1994), avec Tina Majorino, Whoopi Goldberg, Ray Liotta, Don Ameche, Erica Yohn, Larry Miller, Lucy Webb, Jennifer Lewis, Wendy Crewson, Harold Sylvester, Joan Cusack,... :-)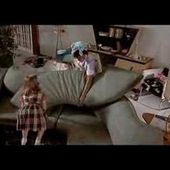 Corrina Corrina - Cleaning Time
I just love the puzzle carpet..
The Jungle Book, de Stephen Sommers (1994), avec Jason Scott Lee, John Cleese, Lena Headey, Cary Elwes, Sam Neill, Jason Flemyng... :-(
Marie-Antoinette, de Sofia Coppola (2006), avec Kirsten Dunst, Jason Schwarzman, Steve Coogan, Mary Nighy, Judy Davis, Marianne Faithfull, Rip Torn, Asia Argento, Rose Byrne, James Lance, Guillaume Gallienne, Shirley Anderson, Molly Shannon, Jamie Dornan, Danny Huston ...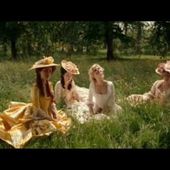 Marie Antoinette ~ Petit Trianon HQ
A scene from the 2006 movie depicting the queen's private life at The Petit Trianon. I do not own any of this. This is for entertainment only.
Dan in real life (Coup de foudre à Rhode Island), de Peter Hedge (2007), avec Steve Carrel, Juliette Binoche, Britt Robertson, Marlene Lawston, Alison Pill, Dane Cook, Diane Wiest, John Mahoney, Norbert Leo Butz, Amy Ryan, Jessica Hecht, Emily Blunt, Frank Wood,... ;-I
Sri Lanka National Handball Team, d'Uberto Pasolini (2008), avec Dharmapriya Dias, Gihan de Chickera, Dharshan Dharmaraj, Mahendra Perera, Sujeewa Priyalal, Namal Jayasinghe, Dayadewa Edirisinghe...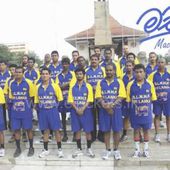 Enjoyable, well made and nicely acted comedy-drama that plays like a Sri Lankan version of The Full Monty, with a script that's both frequently funny and genuinely moving. What's it all about? ...